100% Free with Print Certificate
Placement support for final year graduate and masters students only.
For Join Free Class Share Mobile Number
skills@gsfngo.org
By WordPress Training Institute Pune
Free Classes and Certifications
Register Now Limited Sheed
WordPress Course Details/Summary
In 2021-22 WordPress powers millions of blogs and websites. Available in more than 180 languages, We can be hosted on any server, accessed in any browser, and built in to almost anything you imagine: blog, portfolio, website, or online store.
Learn Free how to create your own web experiences with this powerful and open-source publishing platform. Our Experienced trainers help you get the most out of WordPress and create feature-rich blogs and websites.
WordPress Faculties explains how to create and publish posts and pages; create and edit blocks, and define reusable content blocks to take full advantage of the new block editor codenamed "Gutenberg."
Learning objectives
Far far away, behind the word mountains, far from the countries Vokalia and Consonantia, there live the blind texts. Separated they live in Bookmarksgrove right at the coast of the Semantics a large language ocean.
Installing WordPress
Creating posts and pages
Formatting text
Publishing and scheduling posts
Adding images, audio, and video
Bulk editing posts and pages
Working with reusable blocks
Changing discussion and privacy settings
Adjusting settings
Using the Customizer to adjust site identity and visuals
Creating and customizing menus
Extending WordPress with plugins
Adding and managing users
Managing comments and spam
WordPress security and maintenance
Solution
WordPress is an easy way to get a website up successively, but sometimes you want to take a WordPress site advance. This WordPress design and development course shows how to manage a self-hosted WordPress site. You will learn how to work with the settings, including important privacy settings, and organize your site's stylishness, menus, widgets, and theme with the many kinds of customizers.
 Find out in 2021-22 how to extend WordPress with plugins, add and manage users, and be able to comment and spam. Our WordPress trainer also delivers tips for keeping your WordPress site secure and up to date—and troubleshooting it when somewhat goes wrong.
Learn
Create Awesome Web design Design Without Limits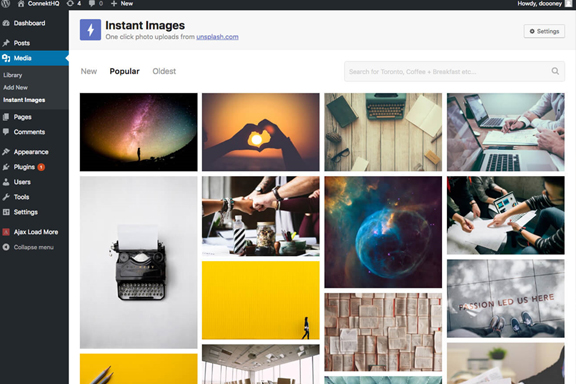 SEO is about helping search engines know current content. Your site may be smaller or larger than our example site and offer much different